Domestic Violence in the family courts has been redefined to include anything that causes displeasure.

contact@upro.us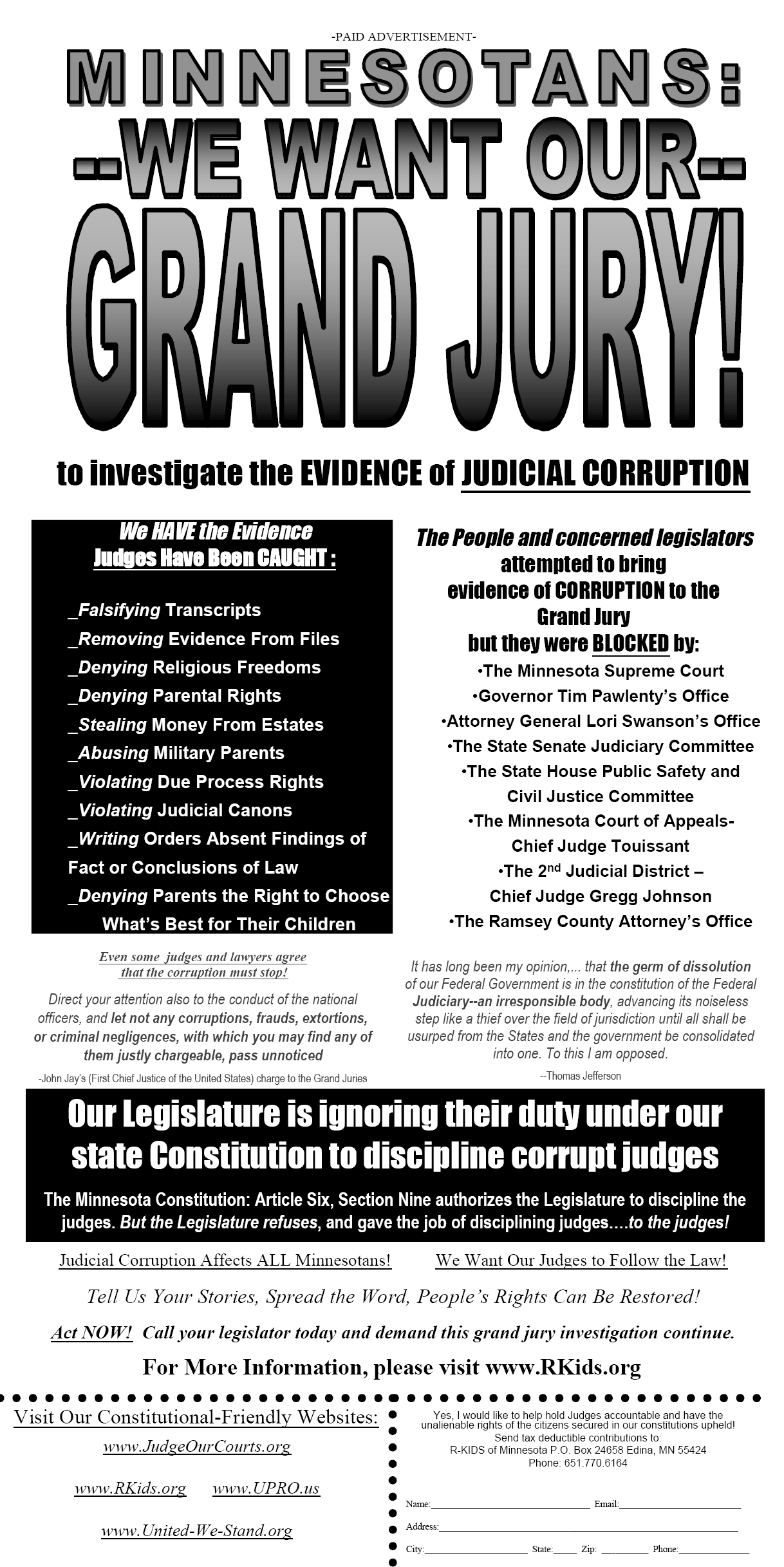 American Citizens are being evicted from their homes without a shred of evidence that they have committed any legal infraction.
June 14th Seminar on Restoring Our Rights Send Email to RSVP.
Twins Family Game Day-Sponsored by Fathers For Justice June 22nd-Send Email for more Info: $20 tickets, at proceeds go back to The Parental Rights Community of Minnesota. There will be a silent auction and national press coverage by a national twins sports writers of the event so be sure to RSVP soon.
Pioneer Press Ad Fund Raiser-Click on picture for a better view or to help donate for this effort be sure to click here
National FatherLess Day Rally June 13th.-Click on flyer below for better view of the details.